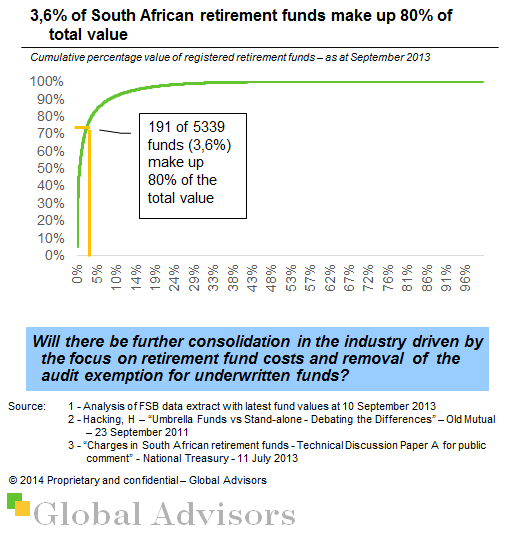 The South African retirement industry is highly concentrated with 80% of the total fund value being held by less than 4% of registered retirement funds.
Of these approximately 3000 are active, most of which are small – 70% of funds have assets of less than R6m.
Membership in the system is voluntary, with only around half of formally-employed workers participating, and balances are low, partly because few members preserve their funds for retirement.
There has been a substantial move to umbrella funds due to the focus on retirement fund costs and the audit requirements of underwritten funds.
Underwritten funds used to be exempt from submitting audited returns to the Pension Funds Registrar, as they were effectively registered by the insurance division of the FSB.
This exemption has now been revoked and so underwritten funds are also required to submit audited results which incurs significant compliance costs.