The move to our Johannesburg offices in central Sandton
In August 2016 – the year of our 10th Anniversary – Global Advisors moved from our Hyde Park Johannesburg offices to the 16th floor of The Forum in central Sandton.
The new offices – post completion
Our various rooms were named after thought leaders applicable to our business and our differentiation (follow the links to a short background on their thinking).

Our reception area mixes an open ceiling industrial feel with the warmth of wooden floors and our 16th-floor views through the boardroom and meeting rooms onto the buildings and streets of central Sandton below.
The boardroom is a busy location with extensive glass walling and windows. It serves as a space for client meetings and updates, team presentations and training. We rewired our entire office to allow routing of HD video, voice and data. Each room has high-speed wireless network access. All cabling was rewired to allow for uninterrupted power.
Our library demonstrates our commitment to reading, learning and growth – and serves as another quiet boardroom.
Our consultants work area is open plan with incredible views over Sandton and Randburg all the way to the Magaliesberg. Some consultants maintain a single desk and others prefer to hot desk and enjoy a different view or change of location.
| | |
| --- | --- |
| Meeting rooms allow consultants to book private working space, meet with clients and interview consulting candidates. | |
We have touch-down rooms – private booths where staff can make phone calls or work privately.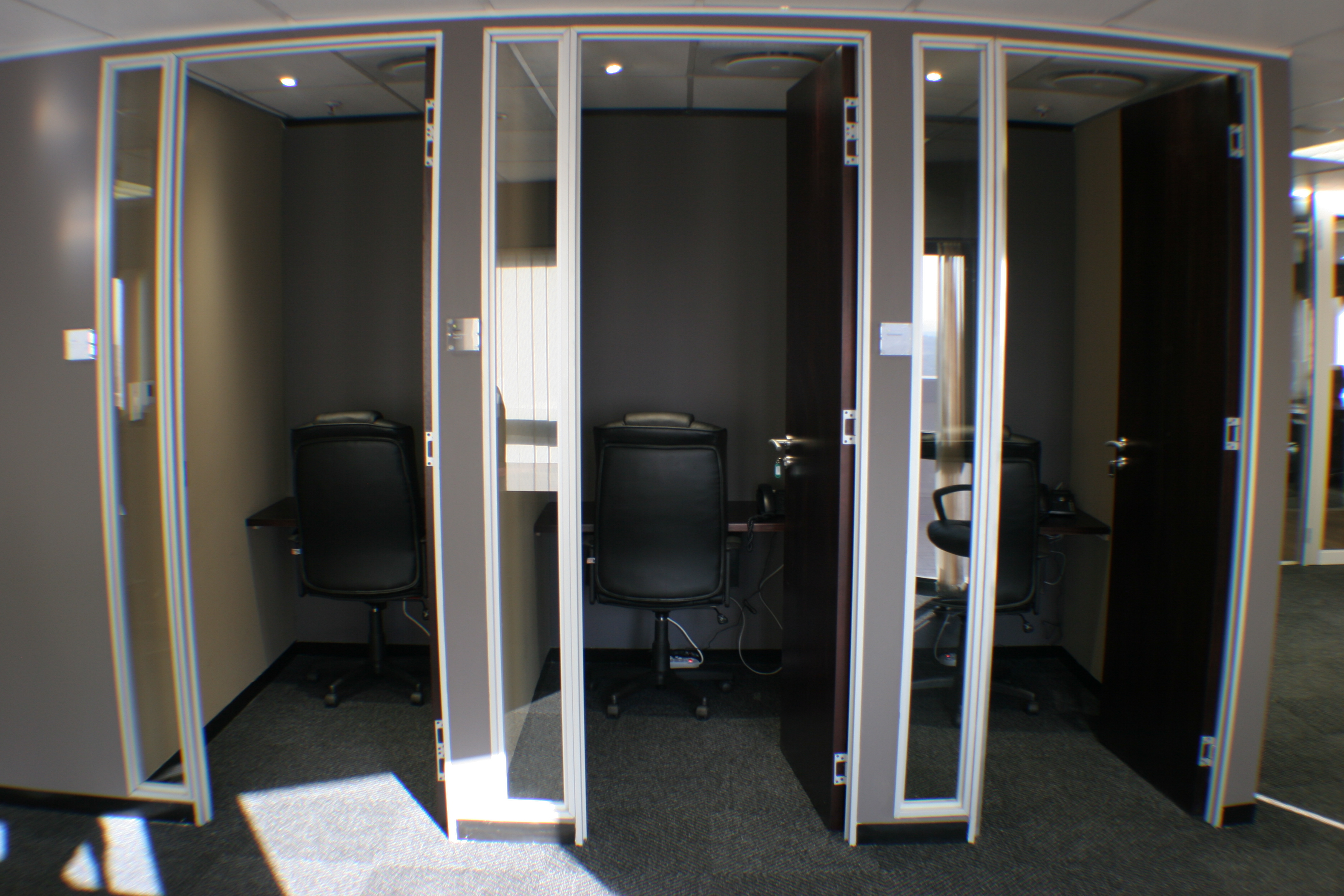 We encourage a healthy fit lifestyle, so we installed showers and lockers. Many of our team exercise early in the morning before work and the facilities help them get into the offices ahead of the traffic.
Our kitchen is incorporated into our consultant working area – it allows consultants to enjoy preparing a quick meal, snack or enjoy a cappuccino.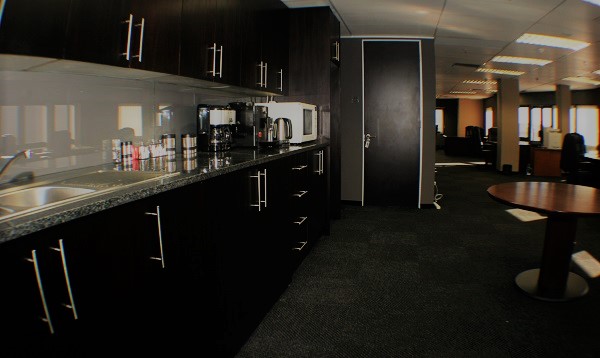 We purpose built a significant data centre to house our servers, voice, data, power and cooling infrastructure. Due to the confidentiality of client data and our extensive knowledge bases, we do not make use of any cloud / offsite services. Our server infrastructure also serve our simulation and maths processing needs.
We took on a lot more space than we had at our Hyde Park offices. This gives us room for expansion and some dedicated storage and filing rooms – a big improvement!
Our offices are at the top of The Forum building in Sandton and have large balconies on each corner of the floor. We equipped each balcony with tables and chairs to allow outside meetings, chats, meals and drinks.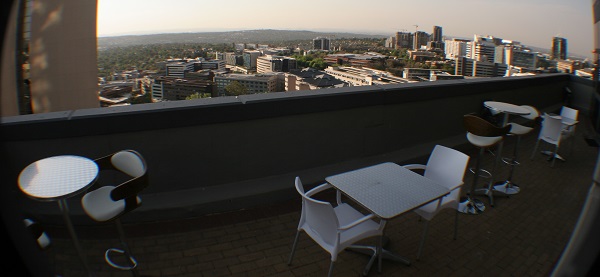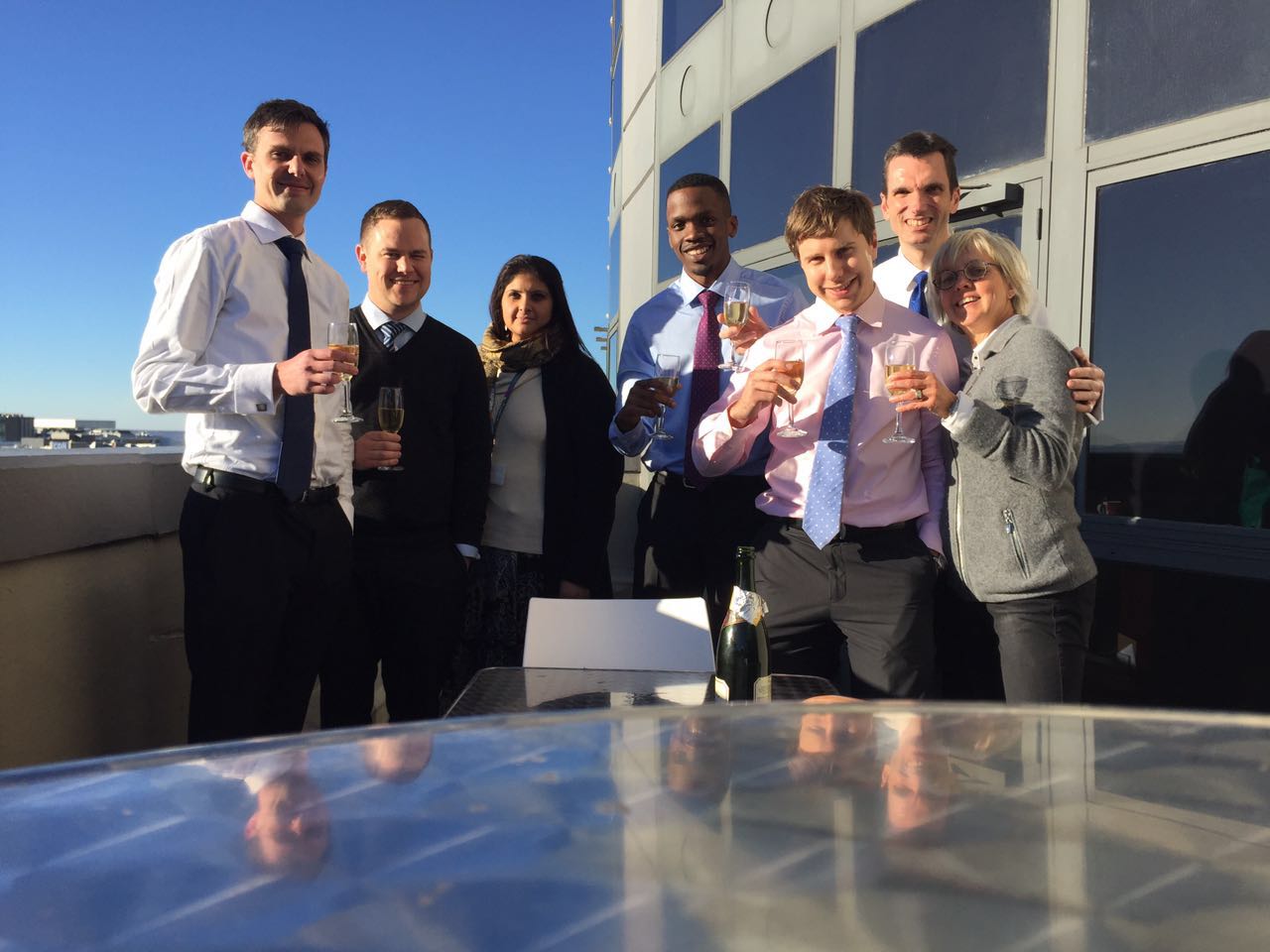 The new offices in central Sandton
Our previous Hyde Park offices
The new offices – Planning and construction
The new offices – Post completion